Teachers and parents can best serve a student's literacy needs when they treat him or her as a unique individual, rather than as a test score or a grade-level average. The reading abilities of young people in the same grade at school can vary just as much as their shoe sizes. Each child brings different skills, background, and motivation to the act of reading. The child and task considerations are something teachers must evaluate. Miss Joy's customized reading plans focus on the most needed reading skills – and task considerations that affect individual students.
Virtual Reading Programs for Individuals
TOEFL JUNIOR

® STANDARD ENGLISH LEARNING CENTER PROGRAM
My Reading Mentor teaches the course content using a blended learning approach. Students interact with the instructor (face-to-face) during a portion of the course along with independent study, self-paced online learning. The program includes 8 theme-based units with approximately 20 hours of online learning material and cover learning objectives common to a wide range of learning curricula. More details click here.
TOUCH-TYPE READ AND SPELL
READING ASSISTANT CLOSED
Update Required
To play the media you will need to either update your browser to a recent version or update your
Flash plugin
.
 My Reading Mentor's virtual online program,  Reading Assistant is an online personal, interactive, guided oral reading program.  Reading Assistant is your personal tutor that actually "listens" to each student read. If a student stumbles or gets stuck, Reading Assistant intervenes by saying the word correctly, providing help at the very moment when it's most effective. It develops vocabulary, fluency and comprehension.  More details about My Reading Mentor School click HERE.
GUIDED READING PROGRAM WITH RAZ-KIDS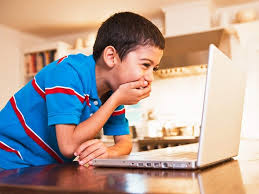 Update Required
To play the media you will need to either update your browser to a recent version or update your
Flash plugin
.
Each child learns in a different way and at a different rate; however, grade-leveling methods commonly are used to match students with books. A Lexile text measure is based on the semantic and syntactic elements of a text.
A Lexile measure is a valuable piece of information about a student's reading ability or the difficulty of a text, like a book or magazine article. The Lexile measure is shown as a number with an "L" after it — 880L is 880 Lexile. Lexile measures are not directly tied to grade levels. Children at the same grade level may have very different reading abilities. Knowing your child's Lexile measure is a good starting point in the book-selection process.  CLICK:   Lexile Grade Level Conversion Chart
Frequently asked Question:  IPADS:
"How do I enable the microphone settings for RAZ on my Ipad?"
ANSWER: On the iPad, you needed to go to settings -> general -> restrictions and from there you needed to enable restrictions and scroll down to microphone and turn it on for the raz kids app.
Grade Level Raz Correlation chart including Lexile:-raz_correlation_chart
Raz-Kid's leveling criteria are designed to accurately and reliably measure text complexity to support differentiated instruction.  The American Standards call for an evaluation of student reading materials in two areas of text complexity:
1. Qualitative measures- are text attributes including:
Predictability of text
Text structure and organization
Illustration support
Info-graphics
Knowledge demands
2. Quantitative measures- are statistical measurements of text including:
Total word count
Number of different words
Number of high frequency words
Number of low frequency words
Sentence length
Sentence complexity
DIRECT INSTRUCTION FOR INDIVIDUALS
REMEDIAL READING INSTRUCTION-READING THERAPY
Orton-Gillingham( O.G.)  is a Structured Literacy Instructional approach intended primarily for use with persons who have difficulty with reading, spelling, and writing of the sort associated with dyslexia. It is most properly understood and practiced as an approach, not a method, program, system or technique. In the hands of a well-trained and experienced instructor, it is a powerful tool of exceptional breadth, depth, and flexibility. READ MORE ABOUT O.G.
Effective Reading Instruction
For a downloadable PDF in English, click here.  For a downloadable PDF in Spanish, click here.
What is Structured Literacy? Click on the image below. 
Effective instruction:
Phonological Awareness

Multisensory/structured procedures for introducing sounds and rule

Multisensory procedures for teaching decoding and spelling

Nurturing oral expression skills

Developing oral and writing vocabulary

Multisensory grammar
Face-to-Face sessions requires an initial consult to discuss customized learning plans. Contact Miss Joy for more details.
SOUND READING SOLUTIONS
VIDEO HERE: Improving English Pronunciation Skills

One of the keys to learning how to read in English is pronunciation! The Video shows Ana Sofia  practicing her ability to identify and recognize the difference between voiced and unvoiced sounds. With a lot of practice she will be able to decipher the sounds that are associated with certain letters in words and also have an easier time sounding out difficult words.
6 TRAITS WRITING COURSE
The Six Traits writing model is a system that was created in order to provide students with the skills they need to produce quality work. This system is based upon six traits that teachers use to give their students comprehensive instruction and feedback. The six traits writing model creates a way, in which students can discuss and celebrate all the elements of writing. 6 TRAITS-VIDEO
The six traits writing model consists of the following traits:
Content and Ideas
Organization
Voice
Word Choice
Sentence Fluency
Conventions
ENGLISH definitions of the Six Traits or CLICK for Español
The Six Traits student workbooks provide mini-lessons divided into five units. Each unit provides five weeks of scaffold instruction focused on one of the above traits. Depending on the students writing ability, units will be taught in consecutive order, or modified accordingly within the unit. Weekly skills are addressed within the primary trait, as well as one convention skill. The weeks follow a consistent format, making the Daily 6-Trait student workbook easy to use.
FRAMING YOUR THOUGHTS WRITING COURSE
The Framing Your Thoughts Sentence Structure program is a sequential and systematic method, designed to help students construct and design thoughtful and creative sentences, using direct multi-sensory skill instruction  to develop the basic skills of writing.  Sentence structure is presented in a sequential order beginning with a barebones sentence (simple subject and simple predicate) and moves to complex sentences.  Activities center on eight graphic symbols that explain sentence structure in a concrete manner.
 These activities evolve sequentially from simple to complex sentence-building. Integrating sentence-building into the 6 Traits writing program will inspire and energize students as they learn the fundamentals of writing.
MISS JOY'S READING RESOURCES
Click the button below and Pay with PayPal – the most convenient and safest way to pay on-line. When you click the pay now button you will be taken to the PayPal page. Sign in or choose *Don't have a PayPal account* to pay by debit or credit card. Then add the amount you are paying in the *Item Price* box (please refer to your tuition invoice for your payment amount) then click *update* below the box. This will then register your amount for payment. Then simply complete the process. Invoices are sent by email one week before payment is due.
Contact Miss Joy for account details
Pay upfront for a specific number of classes
Skype Classes pay with PayPal
"REMEMBER, THE MORE YOU READ, THE BETTER READER YOU WILL BECOME"
Have any questions? Please send me a message and I will respond within 48 hours. Limited space available for specific programs.